BEAUMONT, Texas — A nearly ten foot alligator was relocated from a Mid-County drainage ditch to a nearby wildlife management area on Wednesday.
A pipeline crew working in the area of U.S. Highway 69 between FM 3514 and Spurlock Road spotted what turned out to be a nine foot, eight inch gator in a concrete drainage ditch according to a Jefferson County Sheriff's Office spokesperson.
Deputy Damon Bailey was dispatched to deal with the reptile at about 10:30 a.m. Wednesday.
With some help from the pipeline workers he was able to drag the gator out of the ditch, tape its mouth shut and tie up its front and back legs.
Bailey is somewhat familiar with alligators as his father-in-law is Gator Country's Gary Saurage the spokesperson told 12News.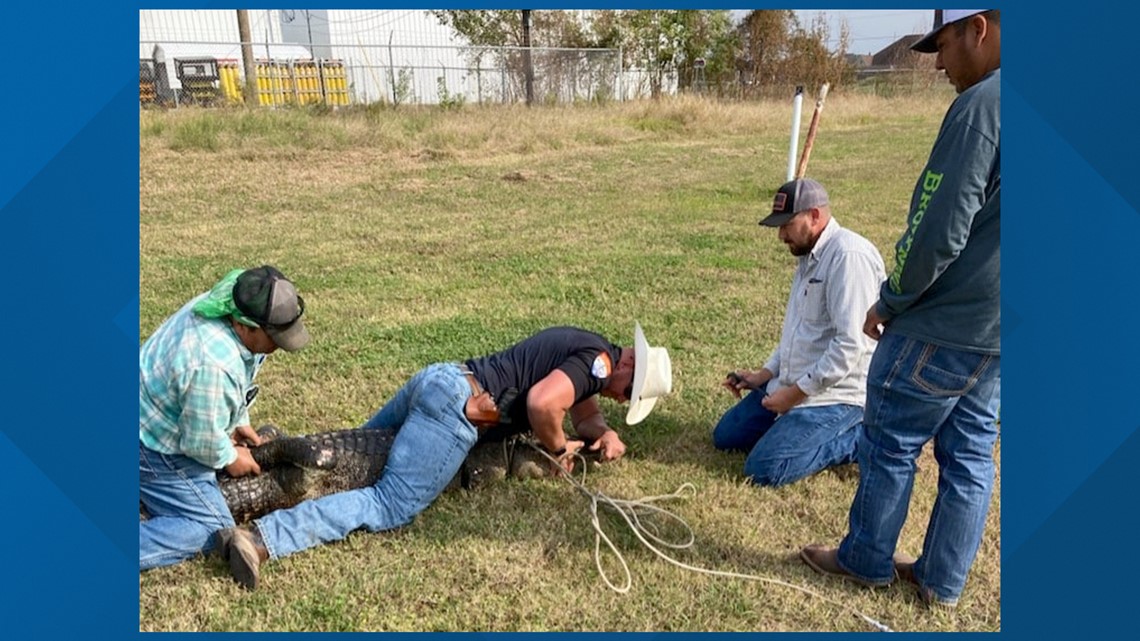 Credit: Jefferson County Sheriff's Office
The Texas Parks and Wildlife Department was notified, which is state law, and Game Warden John McFall arrived and relocated the gator to the J. D. Murphree Wildlife Management Area about eight miles southwest of where the gator was caught.
The J. D. Murphree WMA is a 24,498 acre tract of fresh, intermediate and brackish water coastal marsh on the upper coast of Texas according to the TPWD website.
Written by Scott Eslinger (12NewsNow)